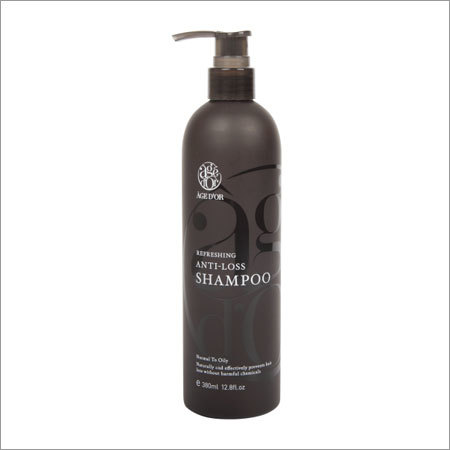 Product Description
This Anti Hair Loss Shampoo (Normal-to-Oil) is a perfect solution for dull and damaged hair. It tackles all the problems such as hair fall, damaged hair, dandruff and promotes hair growth, impart shine and smoothness to dull hair. It contains essential oils, and provides nourishment and moisturizing benefits, tackles split-ends and repairs the damage. In addition, our hair loss control shampoo contains a formula that does not weigh down hair. Besides, it is available for clients at marginal prices.
Features of Anti Hair Loss Shampoo (Normal-to-Oil):
Free from harmful chemicals
Nourishes hair
Leaves soft and silky hair
This hair loss prevention shampoo contains exclusive dual ingredients, Sadorfons® and Mucinhair. It helps make hair roots strong, reinforces hair, gives the hair vitality and volume, and gives you confidence.
Product features:
Does not contain dimethicone.
Gently cleanses and strengthens the hair.
Recuperates oil secretion.
Prevents clogging of pores.
Reduces dandruff
Makes hair strong and gives the hair vitality and volume.
Suitable for normal to oily hair.
Main ingredients :
Sadorfons®: Repairs and restores scalp health
Mucinhair: Nourishes hair roots and recuperates oil secretion
Lactoferrin: Anti-inflammatory, recuperates sebum secretion
Chlorophyll: Anti-oxidizing
Glycerin: retains moisture
Coconut Oil Amine: Antistatic
Lanolin: Smooths the hair
Glucoside: Natural foaming agent
Betaine: Natural surfactant
Citrus Essential Oil: Gives a natural calming aroma
Preservation methods :
Please store in a dry and cool area in order to not damage the vitality of the natural ingredients.