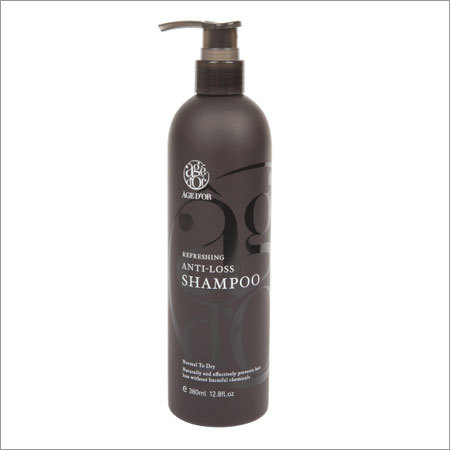 Product Description
This Anti Hair Loss Shampoo (Normal-to-Dry) contains exquisite range of botanical extracts to give you beautiful looking hair. This shampoo stimulates and rejuvenates the hair follicles by increasing blood circulation. In addition, it also controls hair fall and promotes new hair growth. The offered shampoo also moisturizes hair, deeply nourishes them, controls hair fall, and stimulates the growth. In addition, this Anti Hair Loss Shampoo (Normal-to-Dry) provides bouncy, fuller and lustrous hair.
Features of Anti Hair Loss Shampoo (Normal-to-Dry):
No added chemicals
Leaves a attractive fragrance
Deeply nourishes your hair
Does not contain dimethicone.
Gently cleanses and strengthens the hair.
Nourishes dry scalp and hair roots.
Restores scalp health.
Gives your hair vitality and volume.
Also suitable for sensitive scalp.
Main ingredients:
Sadorfons®: Repairs and restores scalp health
Mucinhair: Nourishes hair roots and recuperates oil secretion
Lactoferrin: Anti-inflammatory, recuperates sebum secretion
Chlorophyll: Anti-oxidizing
Glycerin: retains moisture
Coconut Oil Amine: Antistatic
Lanolin: Smooths the hair
Glucoside: Natural foaming agent
Betaine: Natural surfactant
Citrus Essential Oil: Gives a natural calming aroma
Preservation methods :
Please store in a dry and cool area in order to not damage the vitality of the natural ingredients.