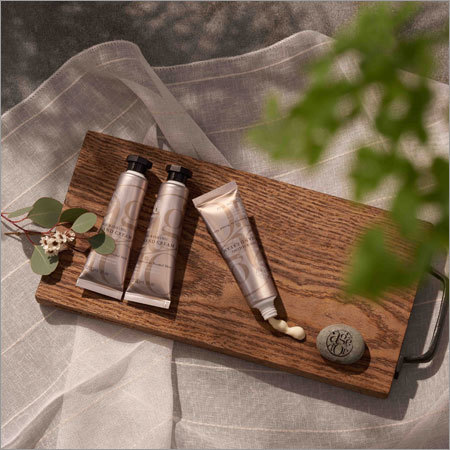 Product Description
Our wide range of Nourishing Hand Cream combines 100% natural ingredients and herbal extracts that restore the hand water content. This soap deeply penetrates into the skin, hydrates and makes it supple and soft. Our hand care cream is prepared using a hypoallergenic and pH neutral formula that's ophthalmologist and dermatologist tested, hence safe for daily use. In addition, the nourishing hand cream is basically replenishes the hand skin with essential nutrients lost during bathing.
Features of Nourishing Hand Cream:
Helps to nourishes skin
No side effects
Leave your hand smooth and supple
The amazing herbal ingredient, Sadorfons® helps soothe dryness and repair skin for softer and smooth hands.
Product features:
Helps protect and repair dry hands.
Gives the skin lasting moisture.
Rebuilds the skin barrier
Main ingredients :
Sadorfons®: Repairs, moisturizes skin, and relieve itchiness
Shea butter: Moisturizes, establishes a protective barrier, and anti-oxidation
Rosemary leaves: A natural preservative, anti-oxidation
Anthemis Nobilis Water: Soothes skin inflammation
Sweet Almond Oil: Reduces wrinkles and softens keratin
Beeswax: Relieves pain, soothes inflammation, a natural solid agent
Aloe Barbadensis Leaf: Replenishes water, nourishes and softens skin
Preservation methods :
Please store in a dry and cool area in order to not damage the vitality of the natural ingredients.