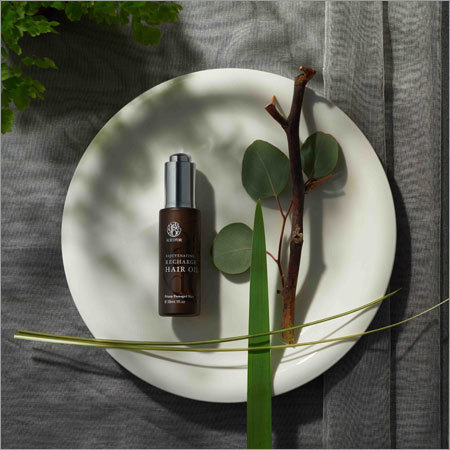 Product Description
This Recharge Hair Oil is enriched with aloe vera, vitamins and clove. The hair oil nourishes the scalp to prevent over drying and formation of dandruff. It not only nurtures hair but also enhance the texture of the locks. Apart from this, this hair care oil also helps condition the hair follicles to let the hair grow healthy and shiny. Non oily and light in texture, the hair fall control oil easily penetrates deep into the scalp, softening and dislodging the dirt and debris accumulated in the hair follicles.
Features of Recharge Hair Oil:
Nourishes hair
Free from harmful chemicals that does not cause any allergy
Provide thick and long hair
This leave-in hair oil contains exclusive dual ingredients, Sadorfons® and Mucinhair, and helps nourish the hair quickly, makes it stronger, helps control frizz, and gives the hair a silky look.
Product features:
Suitable for both dry and wet hair
Contains Sadorfons® and jojoba oil and helps quickly nourish the hair.
Helps control frizz, untangles knots and gives the hair a silky look.
Main ingredients :
Sadorfons®: Moisturizes, repairs, and revitalizes the hair
Mucinhair: Nourishes the hair and revitalizes the hair follicles
Jojoba seed oil: Recuperates the hair and prevents damage from high temperatures.
Vitamin E: Anti-oxidizing
Preservation methods :
Please store in a dry and cool area in order to not damage the vitality of the natural ingredients.