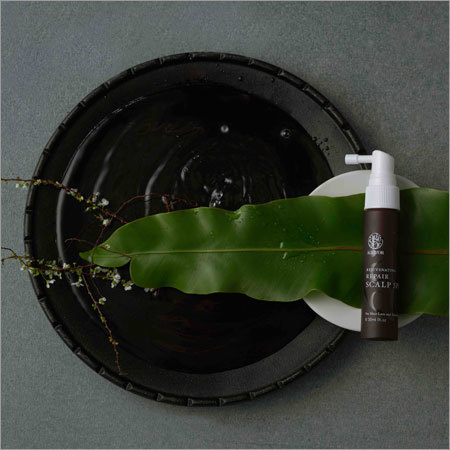 Product Description
This Repair Scalp Spray is full of proteins and nourishes the scalp and hair ends. The spray moisturizes hair with natural extracts derived from ingredients that promote hair growth. Its specially formulated ingredients repair scalp, strengthen hair, encourage hair growth and leave hair soft and looking shiny. Moreover, it prevents dandruff, strengthens hair follicles and promotes hair growth. Besides that, hair growth Hair Growth Scalp Spray also acts as an antioxidant and the natural extracts effectively nurture hair, making it healthy and strong.
Features of Repair Scalp Spray:
Repair weak and damage hair
Suitable for all type of hair
Leaves soft ad silky hair
Repair Scalp Spray, the pre-treatment for hair growth, contains the exclusive dual ingredients, Sadorfons® and Mucinhair. It can reboot scalp vitality, nourish hair roots, provide protection, and restore hair's youth. It is even suitable for sensitive scalps to soothe the scalp and keep hair healthy.
Product features:
Pre-treatment for hair growth
Nourishes hair roots and scalp
Soothes the discomfort of sensitive-type scalps
Provides protection and restores hair vitality
Also suitable for sensitive scalp use
Easy to carry
Main ingredients :
Sadorfons®: Repairs and revitalizes the scalp
Mucinhair: Nourishes hair roots, restores scalp health, and regenerates hair follicles
Lactoferrin: Anti-inflammation, recuperates oil secretion
Chlorophyll: Anti-oxidation
Preservation methods :
Please store in a dry and cool area in order to not damage the vitality of the natural ingredients.